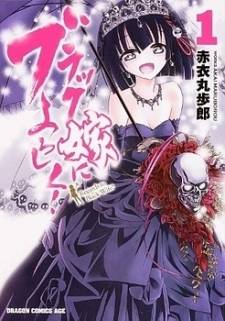 Regards to Black Wife!
Black Yome ni Yoroshiku!
Login to bookmark this series
2013
ON-GOING
AKAI Maruboro
AKAI Maruboro
Right(→) to Left(←)
Manga Description
Shinta, a typical highschooler on his approach to class, gets (once more) into a mishap, yet as opposed to biting the dust, he is spared by a young lady wearing only dark. She says that she is a shinigami and has come to wind up his significant other, as guaranteed.