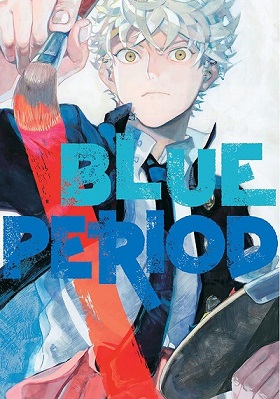 Buru Piriodo, The Blue Period.
Blue Period
Login to bookmark this series
2017
ON-GOING
Yamaguchi Tsubasa
Yamaguchi Tsubasa
Right(→) to Left(←)
Manga Description
In his second to last year of secondary school, the impartial however contemplative, Yataro Yaguchi at last discovers a bringing in workmanship. With no earlier craftsmanship experience, he chooses to pursue to applying to a workmanship college. A choice with conceivably unfortunate outcomes. Note: Nominated for Manga Taisho Awards in 2019, Kodansha Manga Awards in 2019 and the 24th Tezuka Osamu Cultural Prize in 2020. Won the thirteenth Manga Taisho Awards in 2020 and The Kodansha Manga grant general classification in 2020.