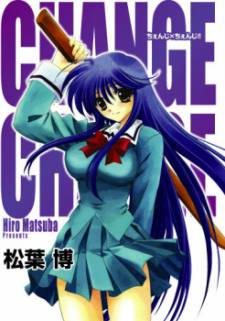 Change 2!, Change Change
Change 2!!
Login to bookmark this series
2004
COMPLETED
MATSUBA Hiro
MATSUBA Hiro
Right(→) to Left(←)
Manga Description
Kisaragi Maki is the heiress of a yakuza group. She only dreams about being a normal high school student, and becoming an ordinary bride. However, when she sees blood, she changes completely and becomes violent. Will she be able to keep living an ordinary life?