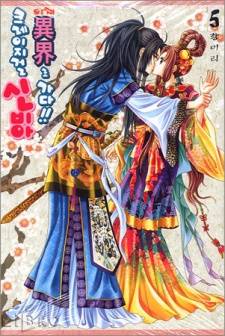 ????? ??? ??? ??!!
Crazy Girl Shin Bia
Login to bookmark this series
2008
ON-GOING
Hwang, Mi Ri (Story & Art)
Right(→) to Left(←)
Manga Description
From HMR Scans: Tough, lazy, money lover, yet beautiful high school student named Shin Bia. While she is thinking about the era's she suddenly falls into that ancient time period! She had to transform into an elegant lady and while she's there she faces quite an obstacle.