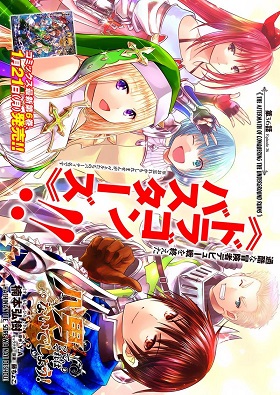 Eighth son, I don't think so!, Hachi-nan tte, Sore wa Nai Deshou!, Hachinantte, Sore wa Nai Deshou!, The 8th son? Are you kidding me?
Hachinan tte, Sore wa Nai Deshou!
Login to bookmark this series
2015
ON-GOING
Y.A
Kusumoto Hiroki
Right(→) to Left(←)
Manga Description
Ichinomiya Shingo, a youthful 25 years of age, single, organization laborer, while thinking about tomorrow's bustling working day rests. Anyway the second he woke up, it was a room obscure to him. He at that point discovered that he was inside a 6 years of age kid and had assumed control over his brain. Moreover he took in a ton from the recollections of said kid: he was conceived as the most youthful kid (eighth child and tenth offspring) of a poor respectable family living in the boondocks. Having no authoritative expertise, he was unable to successfully deal with the huge land his family has. Luckily, he was honored with an uncommon ability, ability of enchantment. Tragically, while his ability could carry success to his family, in his circumstance it just brought fiasco. Truly, this is the tale of the kid, Wendelin von Benno Baumeister, opening his own way in a brutal world.