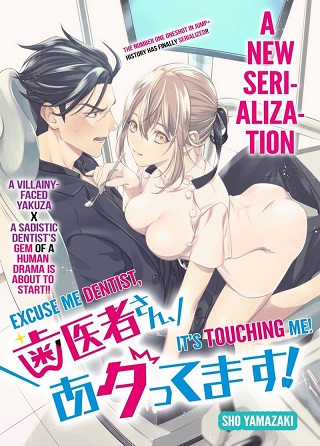 Dentist-san, It's Poking Me!, Dentist-San, Your Boobs Are Touching Me!, Excuse Me Dentist, It's Touching Me!
Haisha-san, Atattemasu!
Login to bookmark this series
2019
ON-GOING
Yamazaki Shou
Yamazaki Shou
Right(→) to Left(←)
Manga Description
A human show between a villany-confronted yakuza and a predominant dental specialist! Give it a read and perhaps your "divider" will be broken down...?!