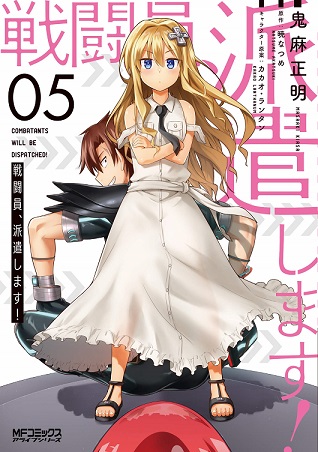 Combatants Will Be Dispatched!, Jeontuwon, Pa'gyeonhabnida!, Les combattants vont être déployés!, Paiqian Zhandou Yuan!, Sentouin, Hakenshimasu!, Бойцы будут высланы!
Sentouin, Haken shimasu!
Login to bookmark this series
2018
ON-GOING
Akatsuki Natsume
Kiasa Masaaki
Right(→) to Left(←)
Manga Description
From the creator of Konosuba comes another arrangement! It's extreme being on the bleeding edges for a malicious association, and no one knows this better than No. 6, a Combatant for the Kisaragi Secret Society. Dispatched to an inaccessible outsider world on a surveillance mission, he has another android accomplice, however how are you expected to design an interstellar attack - of a dreamland?!