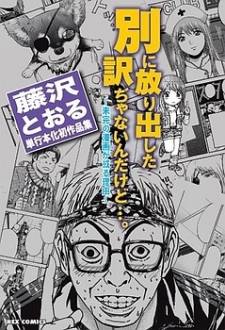 Dutchoven Girl of Love
Unhappy!
Login to bookmark this series
2013
ON-GOING
FUJISAWA Tohru
FUJISAWA Tohru
Right(→) to Left(←)
Manga Description
1. HImitsu Sentai Momoider (Secret Combat Troops Momoider) 2. Unhappy! Anko Kokuten, known as the "Jinxed Investigator from Division 1", can solve any case. The problem is, she makes everyone UNHAPPY wherever she goes. Bad things always happen whenever she appears at the scene. That is until she gets partnered with Sakuraba, a police officer who seemingly has an incredible amount of good luck. Together, they become what the Tokyo Metropolitan Police Department calls their strongest combination... 3. ?? Ra no Cooking Elegy (Elegy for the Errors of Cooking) Hikaru Onuki is a 22-year-old girl whose hobby is to cook homemade cuisine in order to find a boyfriend. But for some reason, no matter how hard she tries, she is unable to find one. 4. Itoshi no Dutchoven Girl (Dutchoven Girl of Love) Kazuki Suwa is a first-year high school student. Every day after school, he goes home and plays video games. His Mother does not approve and asks him to choose a club in high school. But Kazuki does not really have any skills or talents. But then he meets Nanako Kunii, the club president and only member of Research Dutchoven Club, a club where Nanako focuses its research on the use of Dutchoven. 5. Uncharted - El Dorado no Hihou (Uncharted - The Treasure of El Dorado) Drawn for the PS3 game, Uncharted: Drake's Fortune, Elena Fisher's first meeting with the protagonist, Nathan Drake, and her first impressions of him.