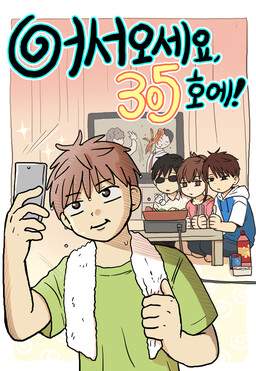 Welcome to Room 305!
Login to bookmark this series
2008
COMPLETED
WaNan
WaNan
Left(←) to Right(→)
Manga Description
A regular college freshman Kim Jung Hyun and his room mate Kim Homo are polar opposites and friends. It's a story that deals with many sensitive topics with a dash of humor.